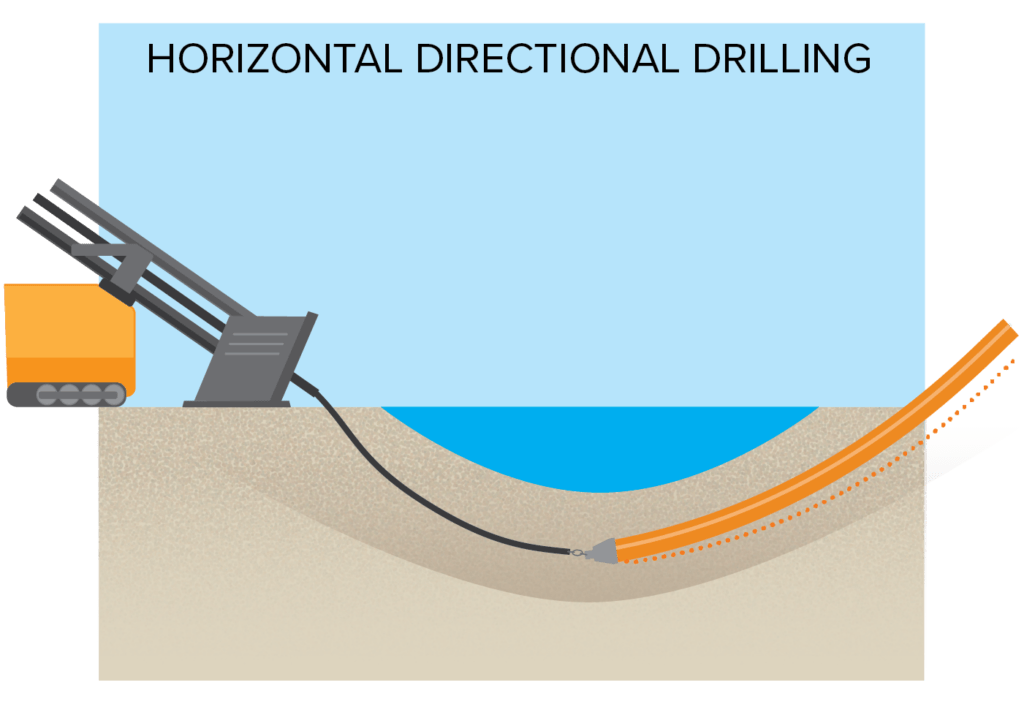 Trenchless technology has been around for 100 years.
As the economy grows, people understand its superiority.
As a result, many large and medium-sized cities in China Many countries have adopted this technology.
So this paper provides a brief overview of its role and technical applications
Equipment used for trenchless technology: various types of geotechnical drilling equipment
Conditions: Under the condition that no trench is excavated at the surface
Application: To carry out paving, replacement or repair of underground utilities.
Advantages: thus enabling minimal disturbance to the public and the city.

Role and Technical Applications
Specifically, trenchless technology has the following advantages:
Minimal disruption to traffic

Less damage to the surrounding landscape

Less impact on the surrounding business environment

Year-round availability, safe and efficient construction

High social efficiency and low overall cost with less man-hours
Therefore, at present, major cities around the world are no longer using traditional excavation and pipe replacement construction techniques. Instead, they choose non-excavation techniques.
In conclusion, the non-excavation industry is a high-tech industry and several new non-excavation technologies.
To sum up, they are:
H.D.D

PipeBursting

Microtunneling

Pipe Jacking

Auger Boring
Firstly,
H.D.D: Construction length of 15-1800m. Pipe diameter 25-1200mm. It is mainly used in the construction of municipal projects, pipeline facilities, sewerage pipes, pressure pipes, etc.
Secondly,
PipeBursting: Construction lengths of 100-900 meters and pipe diameters of 70-1060 mm. For pressure pipe replacement and sewer replacement.
Thirdly,
Microtunneling: The construction length is 25-225 meters. The pipe diameter is 250-3050 mm. For sewer installation.
Then,
Pipe Jacking: Construction lengths of up to 490 meters. The pipe diameters between 1060 and 3050 mm. For the installation of large sewers and pressure pipes.
Finally,
Auger Boring: Construction lengths range from 12-150 meters. The pipe diameters from 200-1500 mm. For short distance pipeline construction .